When Food Network deems one of your city's legendary restaurants "a hidden gem," we know that's not the case. When you genuinely stumble upon great eats next to a strip mall wig store… now that's a hidden gem. There is an abundance of incredible restaurants in Austin, but somehow the food tastes better when it comes with a side of secrecy. In the spirit of sharing, we've been digging deep to find the places none of your friends are talking about — but should be.
Brotherton's Black Iron Barbecue
At Brotherton's Black Iron Eats, cooks using hand-selected, local, seasonal ingredients. A culinary team, led by owner John Brotherton, is committed to perfectly preparing each meal.  From the owners to the staff, they are as interested in making sure the service is personal and sincere, as they are in serving up a Texas staple in new and inventive ways, like their Brisket Bahn Mi.
Still one of those places you can walk into without a 2 hour+ wait, but we are guessing it may not last long, as they have been recently written about in Texas Monthly Magazine. BBIE is now offering BBQ meats by the pound daily from open to close. New hours starting mid-August will be Tuesday through Saturday 11am-8pm. We look forward to tasting their house-made sausages soon, along with a variety of beer and wine on tap and bottled.
Follow them: Facebook | Twitter | Instagram
Andiamo
Don't let the strip-mall location fool you because this upscale North Austin Italian joint is lauded for its superb, authentic fare.
The chef and owners at Andiamo insist on only authentic Italian fare with no compromise. Every course, dish, and bite taken at Andiamo is served as it would be in Italy. The wine list features wines from very small Italian producers, including organic and biodynamic varieties. The chef herself visits local farmers markets twice a week to ensure Andiamo's seasonal menus highlight only the best local ingredients, and many of the restaurant's traditional dishes are inspired by her own family recipes. She even travels home to Italy every year to keep up to date on Italian cuisine and culture.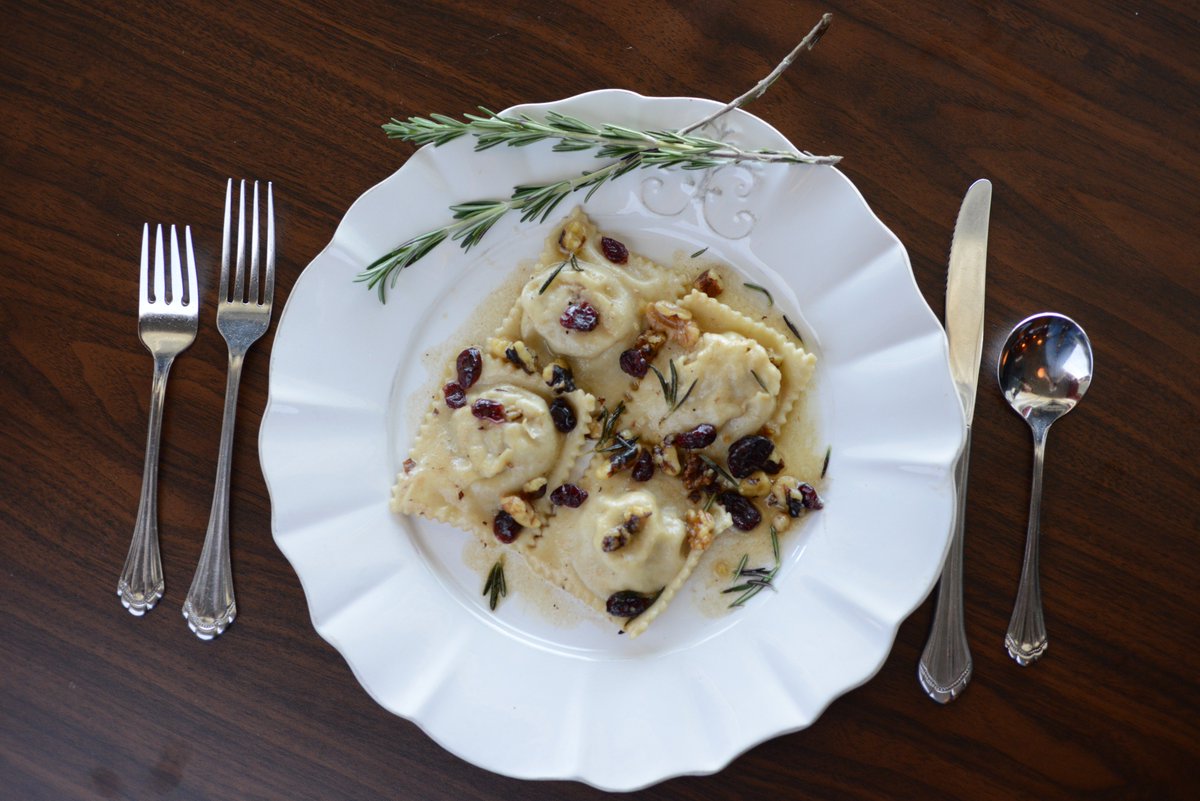 From the bread to the pasta and even the desserts, everything that graces the Andiamo menu is handmade and chef crafted to ensure only the finest Italian dining experience.
Follow them: Facebook | Twitter | Instagram
Tomodachi
If you don't have a reservation at Uchi or don't want to spend an obscene amount of money, head to Tomo, as it's known to locals. An intimate neighborhood Japanese restaurant where the best seat is at the bar, Tomodachi is the brainchild of husband-and-wife team Steve Riad and Tina Son.
Steve can usually be found behind the sushi bar, who loves making the simple, traditional nigirizushi and sashimi, preparing each order as though the customer is an expert who will judge the dish astutely. Riad trained at the Culinary Institute of America, spent time working at Nobu Las Vegas, and also headed the sushi team at Mandalay Bay Casinos. On any given night, chefs and food workers from other places around town are sitting at Tomo­da­chi's bar, asking Riad questions about preparations, origins, and watching him at work. That's always a good sign. Tina Son is the maitre d', and provides warm and friendly service to every person walks in the door. She is also the mastermind and artist behind the design of the hip restaurant, including artworks and design.
Follow them: Facebook | Website
Ramen Tatsu-ya
Patrons line up for both locations of the ramen shop, the far North's tiny strip mall spot and the larger South Lamar restaurant, before opening hours, on hot or cold days, for good reason. The staff is friendly and this Japanese soul food is phenomenal.
Ramen Tatsu-ya is the long-awaited collaboration between local chefs Tatsu Aikawa and Takuya Matsumoto. The two of them first met as they were busy making their marks on the Austin scene as hip-hop DJs. After honing their crafts at notable Austin establishments such as Musashino and Second Bar + Kitchen, Tatsu took a leap and moved to Los Angeles. There, he worked in one of the nation's most respected and one of our favorite sushi bars, the two Michelin star restaurant Urasawa.
On his return, he began working with Takuya on birthing Tatsu-ya which opened in September 2012. "I was craving good ramen after having lived in Japan and LA. I wanted to provide that same quality and authenticity in Austin, the city I call home." says Tatsu.
In Time Out's list of best ramen restaurants, Texas' lone star ramen place is right here in Austin: Ramen Tatsu-ya. The specialty is the tonkatsu ramen, a soup-and-noodle dish with a stock made of boiled pork bones that originated in the Hakata region in southwest Japan. Ramen Tatsu-Ya receives shipments of fresh noodles weekly from Keisuke-san, a noodle-maker in Los Angeles who also supplies popular ramen houses in Los Angeles such as Diakokuya.
The tonkatsu at Ramen Tatsu-Ya, which can take up to 60 hours to cultivate, features thin noodles resembling vermicelli that are smaller than many people may expect from traditional ramen.
Paperboy
Since we are often overwhelmed with Austin's heavy fried food and heavy foods from its Southern roots, Paperboy's farm-to-table breakfast sandwiches and bowls are a welcoming change. Even in the most innovative foodie cities, breakfast here remains largely pancakes, bacon, and eggs.
Paperboy owners Ryan Harms and Odd Duck chef, Zechariah Perez, didn't throw out the American breakfast cookbook entirely. There are still bacon and eggs, but this breakfast spot works to break through the norm. Our favorite, the roasted sweet potato hash, with chunks of braised pork belly and a poached egg, has just the right serving size to save you from a food coma.
This food trailer but has plenty of seating on their picnic tables with umbrellas. Sadly, no Bloody Marys or bottomless Mimosas for now, but rumor has it they are working on a BYOB permit. Their menu usually has about five entrees, which are ever-changing due to their locally-sourced, seasonal ingredients.
Have a favorite gem you feel inclined to share with us? Leave a comment below!